Crossfit Celebrities
Dr. Barry Sears
A biochemist from California, Sears invented the Zone diet. The Zone diet aims to balance blood sugar and hormone levels. Dr. Sears invented the diet hoping to avoid dying of a heart attack like many of the men in his family. Sears has spoken at many Crossfit conventions and has worked with Greg Glassman to integrate his diet with Crossfit's training methodology.
Dr. Nicholas Romanov
A track and field coach and doctor of physical education in Russia, Romanov invented the pose method of running. He achieved instant success with his athletes, improving efficiency and performance in a host of aerobic activities. Crossfitters look to Romanov's discovery to run more naturally and with less injuries.
Greg & Lauren Glassman
Married gymnasts Greg and Lauren invented Crossfit, opening the first Crossfit gym in Santa Cruz, CA in 1995. Greg was hired that same year to train the Santa Cruz police department, and had immediate success.
John Welbourn
A pro football guard and offensive tackle, Welbourn played for the Philadelphia Eagles and the Kansas City Chiefs. He is now a free agent. Welbourn invented Crossfit Football with the help of Greg Glassman, and now trains football players using a "pared-down" implementation of Crossfit principles.
Paul Fournier
Strength and Conditioning coach for the Florida Marlins, Paul Fournier uses Crossfit to train his baseball players during the offseason.
Chuck Liddell
MMA champ Chuck Liddell loves Crossfit workouts for their intensity. He trains at The Pit in California using a hybrid program of Crossfit and MMA exercises.
Kelly Clarkson
American Idol-winner Kelly Clarkson says "I love [Crossfit]! It's like boot camp." She works out with her backup singers and hair-and-makeup girl.
Jessica Biel and Brad Pitt
Actors Biel and Pitt are some of the many celebrities who've used Crossfit to get in shape for roles and for life.
BJ Penn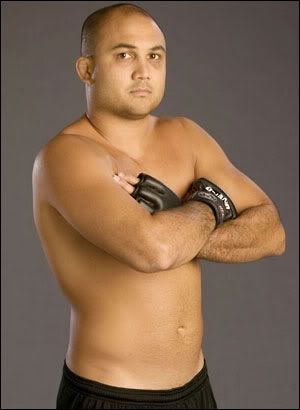 Winner of both lightweight and welterweight UFC championships, Penn named the workout series "Fight Gone Bad" when asked to compare one Crossfit WOD to a fight.
Arnold Schwarzenegger
Governor Schwarzenegger introduced one Crossfit sectionals in 2010 within the Arnold Classic, a bodybuilding competition in Ohio since 1989.
The Cast of 300
In training for their film about Spartan warriors, the cast of 300 employed high-intensity, functional fitness, very much in the same vein as Crossfit.
Michael Houghton
A former tackle for the Carolina Panthers, Houghton believes Crossfit is "the best fitness program around." He uses Crossfit to develop lifetime fitness after his professional sports career.